Our Customer Portal
Our Customer Reporting Portal allows you and your team to access our User Friendly, Customer Specific Web based Reporting Portal in real time, 365 days a year 24/7. This is an invaluable tool for our Customers as they can access all of their Projects details. They can see the status of the calls, imagery along with a call report and data captured based on the clients brief.
THREE ELEMENTS OF HOPKINS REPORTING
Hopkins in Field Team submit all Call Data and Images via Hopkins App on Mobile Devices.
Hopkins Management Team in Hopkins Office check and approve submitted Calls Data and Images in Hopkins Staff Portal.
Client can Log In to their customised Hopkins Customer Portal to view Project Images, Data and to Monitor Projects Progress in real time.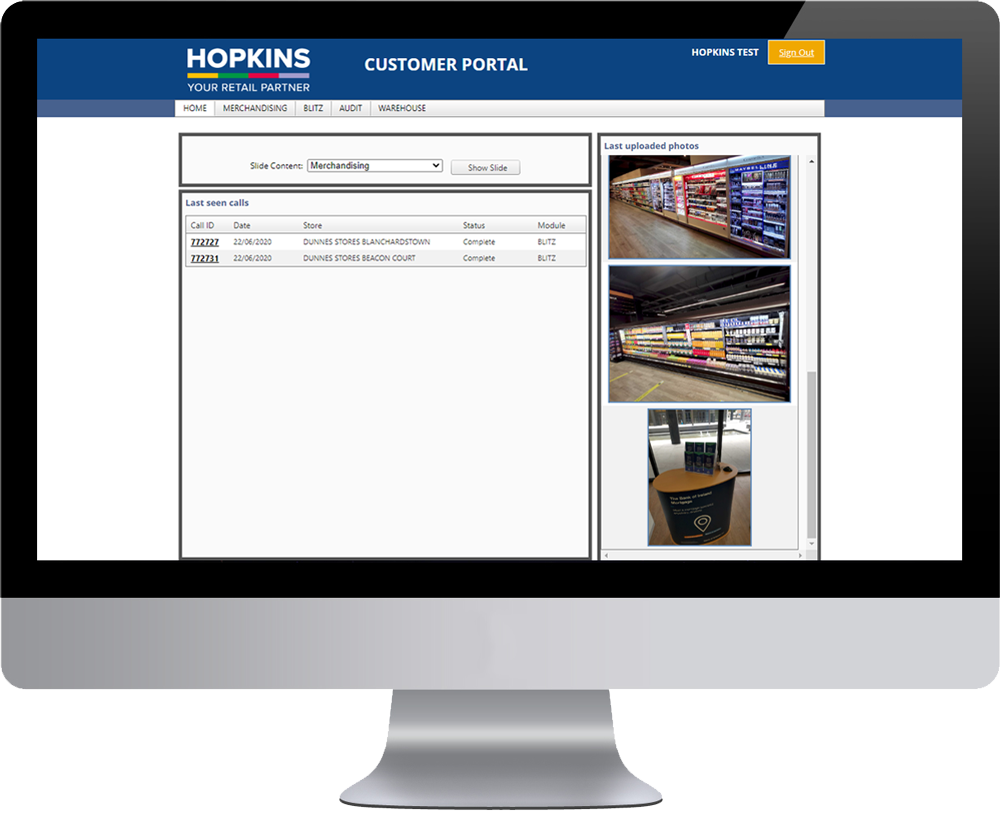 THE HOPKINS CUSTOMER PORTAL HOME SCREEN

PROJECT REPORTING IS BROKEN DOWN INTO OUR FOUR DEPARTMENTS
SAMPLE VIEW OF ALL PROJECT CALLS AND DETAILS

CALL STATUS, DATE AND ID SHOWN
THE PHOTO GRID OPTION GIVES YOU A TILE VIEW OF ALL PROJECT IMAGES COMPLETED
YOU ALSO HAVE THE OPTION TO VIEW AN INDIVIDUAL CALLS DETAILS AND IMAGES
Contact us for more information