35,000 sq. foot of warehousing
We have 35,000 sq. foot of racked Warehousing space where we store everything from Clients POS and Stock to Cosmetic Stands, Kiosks and Event Mobiles. We have a Stock Control system in place with an extremely efficient packing and packing facility. We can also offer distribution directly to your team or outlets nationwide.
Our Warehouse
Within our Warehousing Department we can offer you a flexible Storage, Fulfilment and Distribution solution. We can receive your goods in any form, check them onto our Stock Control System and Pick & Pack them on request for distribution to your end point. We have a 35,000 Sq. Ft. facility located in Ballycoolin Dublin which has ideal access to the M50 Motorway network including Dublin Port. Our Warehouse is maintained and certified to ISO 9001 Quality Management Standard. Get in contact to organise a tour of the Warehouse facilities we can offer you.
Services Provided
Pallet Storage, both Long and Short term with 2,500 pallet positions
Picking & Packing in our 35,000 sq. ft. facility
Nationwide Parcel and Pallet Distribution
Primark Storage & Distribution Approval
Stock Control Database and Management
Gift Bag Kitting for Events
Loading Bay with Dock Leveller
Parking and External Yard Space for Trucks and Trailers
ISO 9001 Quality Management System Certified
"Hopkins are our Irish Warehousing, Storage and Distribution Partners that we use across a number of our brands for the Irish Market. The fulfilment service from Hopkins in terms of speed and quality is outstanding. They have a high performing team working on site who continuously deliver top quality in results for our valued independent and multiple retail customers. Hopkins also complete Tactical instore Merchandising projects for us and we have found their execution and reporting to be best in class offering us a real insight into how our displays are positioned in trade."
James Nutt – Operations Manager – Mr. Fothergill's Seeds Limited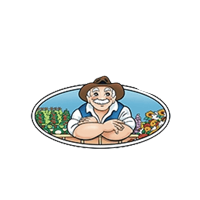 Contact us for more information